Long time New England Patriot, Vince Wilfork announced his retirement today in a creative video posted on his Twitter account.
Wilfork was a 5x Pro Bowler, 1x All-Pro, and most importantly, a 2x Super Bowl Champion as a member of the Patriots, before finishing his career as a member of the Houston Texans.  The Nose Tackle had reportedly been contemplating this decision as early as June, and ultimately made the decision after one week of training camp.
Watching Wilfork play was one of the many joys of growing up a Patriots fan during his 11 seasons with the club.  His fun loving antics, both on and off of the field, helped fuel fans' adoration of the big man in the middle of the defense.  He brought an incredible presence to the locker room, as one of the team's captains, and displayed superb durability throughout his career, playing in over 180 regular season games.  While not showing off an overly impressive stat line, Wilfork figures to be in the mix for Hall of Fame consideration once he becomes eligible in five years.
So on behalf of football fans across the country, Thank you Vince.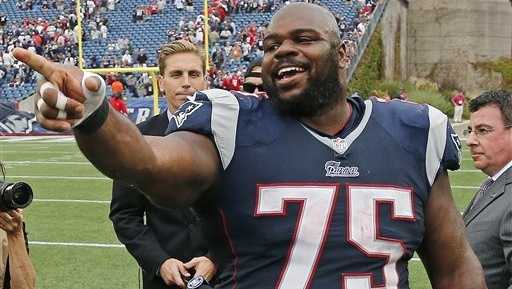 Categories: NFL