I do think, obviously, there will be a gone of trades in the NFL Draft. However, I don't like to throw trades into a mock because it's really just guessing and it distorts the draft if you aren't right. However let me list a few possible teams to trade back in different scenarios:
Arizona Cardinals:
Arizona has been tied to Kyler Murray since they locked in the #1 overall pick. What does that mean for Josh Rosen, who in my opinion, would be the top QB in this class if he was coming out. Possible landing spots for Rosen if Murray is the pick: New York Giants, Washington Redskins and keep an eye on the Lose Angeles Chargers, bringing the California boy home.
New York Jets:
The Jets will likely have their choice of great defensive players. Quinnen Williams, Josh Allen, Joey Bosa, and Devin White are the top names that will be on the board when New York picks. However, the Jets have been said to be a team that desperately want to move back, and are "in-love" with Ed Oliver from Houston. If this is the case, especially if Kyler Murray is still available, the Jets would be in a prime spot to trade back.
Washington Redskins:
I feel like the Redskins more likely than not will not be picking 15th in the draft. With Alex Smith's future so up in the air, and only having one year of Case Keenum, Washington needs to look for their franchise Quarterback, and depending on who slips, they could trade up to snag their next guy.
New York Giants:
There is a good chance Dave Gettleman is throwing around smoke, but there is also a good chance he has no clue what to do. I see the Giants as a team that could potentially trade the 17th pick, either for Josh Rosen, or trading into the 9-13 range to get a guy like Drew Lock. This is reliant on them passing on Dwayne Haskins, which I think would be a big mistake. Even if you pass on Haskins at 6, and he is available at their next pick, the Giants won't take him. When it comes to franchise QB's you don't wait, and that would be a good sign that they don't love Haskins.
Now lets get into this Mock Draft:
Arizona Cardinals: Kyler Murray, QB, Oklahoma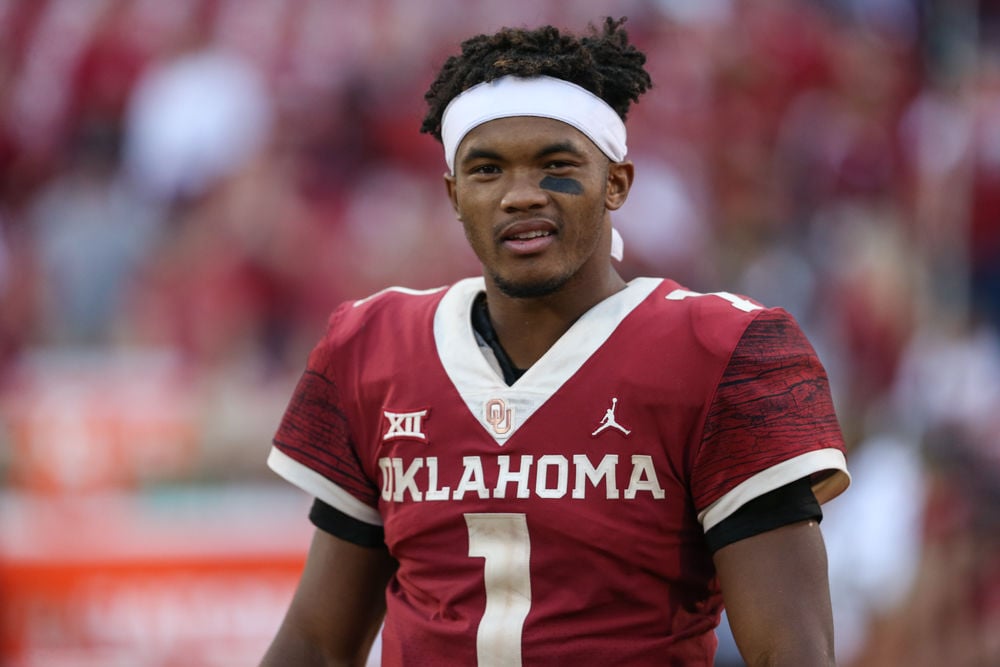 Something in my gut is telling me that Murray won't be the pick here, but at this point what will it tell the team to have all of this conversation around Murray then stick to Rosen. Murray to Arizona #1 overall where he reunites with Kliff Kingsbury.
2. San Francisco 49ers: Nick Bosa, EDGE, Ohio State
Bosa is probably the best player in the entire draft, injuries are a concern, but the 49ers get their guy for the next 10-15 years, as he will be one of the elite pass rushers in the game.
3. New York Jets: Josh Allen, EDGE, Kentucky 
The Jets could go best player available here with Williams, but the Jets haven't had an elite pass rusher for a long time, but they can find it in former 2 star recruit from nearby Montclair, New Jersey, Josh Allen.
4. Oakland Raiders: Quinnen Williams, DT, Alabama
Williams and Bosa are 1 and 1a for the best player in the draft, but to me, Quinnen Williams has the highest ceiling. After Jon Gruden and Mike Mayock let the entire scouting team go this past week, it wouldn't be shocking to see Mayock and Gruden love this kid, and pick him at 4.
5. Tampa Bay Bucaneers: Devin White, LB, LSU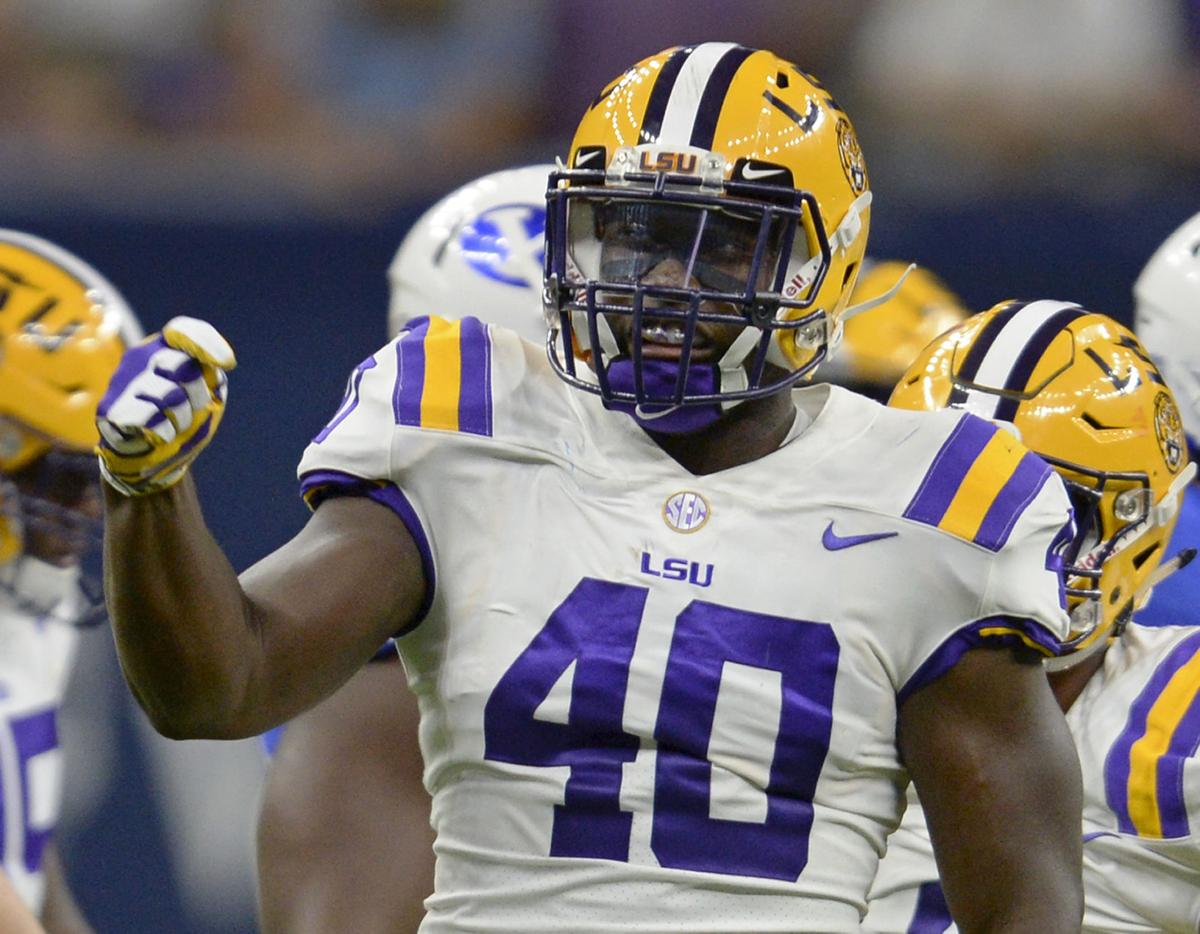 Devin White has been said to be like a quarterback on defense because of how intelligent he is. I believe it. He can be a defensive cornerstone for the next 15 years for Tampa Bay who has had a weak defense and a lot of personnel turnover.
6. New York Giants: Ed Oliver, DT, Houston
Let me preference this pick by saying the Giants SHOULD draft Dwayne Haskins. It is malpractice not to, and to go into a season with a 38-year old QB on the final year of his deal is lunacy. However, that is what Giants fans expect now. All signs point to the Giants selecting the best available defensive player. I hope Gettleman fools me and goes Haskins, but if not, Oliver, who is compared to Aaron Donald, would be a staple in the Giants front for years to come. Oliver rised quickly after an impressive pro day last month.
7. Jacksonville Jaguars: Jawaan Taylor, T, Florida
The Jaguars keep the Florida product in state. Jawaan Taylor may not be the most skilled tackle in the draft right now, but has the ability to become just that. And let's not forget, Tom Coughlin drafted another offensive tackle from Florida while he was with the Giants.
8. Detroit Lions: Montez Sweat, EDGE, Mississippi State
Sweat had just an insane NFL Combine, but of late has fallen out of touch a bit. He is still a freak athlete who can go get the quarterback. The Lions could match him with Ziggy Ansah and be set with two elite pass rushers for the future.
9. Buffalo Bills: T.J Hockenson, TE, Iowa
Hockenson wasn't even the top tight end at his school to start the year, but his combination of athleticism and strength makes him a new school tight end. He can catch, run, and most importantly block with the best of them. Even though trends tells us tight ends usually fall in first rounds.
10. Denver Broncos: Dwayne Haskins, QB, Ohio State
Giants fans, shield your eyes. Denver takes who I feel is the best overall quarterback in the draft in Dwayne Haskins. Denver does what the Giants can't chooses a future franchise quarterback to sit a year behind a Super Bowl winning QB in Joe Flacco before he is handed the keys to the kingdom.
11. Cincinnati Bengals: Devin Bush, LB, Michigan
I feel like there are 4 top tier elite defensive players in this draft. All going from 2-5 in the first round. However, just SLIGHTLY below that is Ed Oliver and Devin Bush. Devin Bush is going to be a great linebacker for the Bengals. To be frank, there is not much fall off between him and Devin White of LSU, so for the Bengals to get a talent like this, they'd run their card to the podium.
12. Green Bay Packers: Marquise Brown, WR, Oklahoma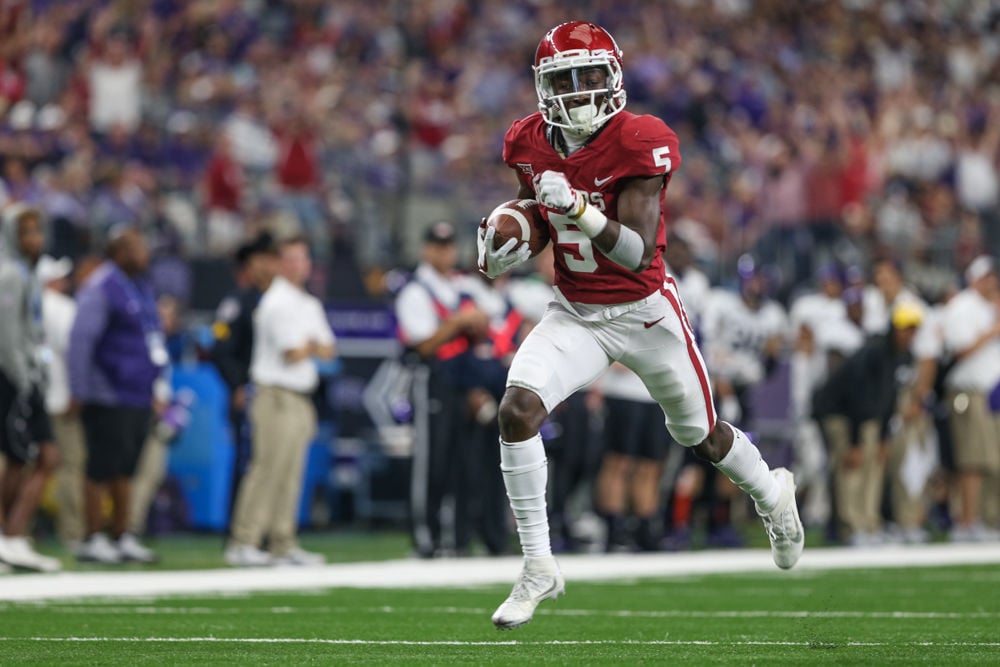 Maybe a bit of a surprise here, but not if you watched Oklahoma this season. Brown, the cousin of Antonio Brown, is the most versitial offensive weapon in this draft. With a foot injury, that seems to be no concern now, and an elite combine performance by DK Metcalk, Brown has been overshadowed. Marquise Brown will be an elite playmaker with Aaron Rodgers.
13. Miami Dolphins: Drew Lock, QB, Missouri 
After trading away Quarterback Ryan Tannehill this offseason, Miami is going into the year with Ryan Fitzpatrick and no clear future plan. However, drafting Lock would change that as he could sit behind Fitzpatrick for a season and take over after this year. Lock has the strongest arm and highest ceiling of any quarterback in this seasons draft.
14. Atlanta Falcons: Christian Wilkins, DT, Clemson
The production has always been there for Wilkins playing upfront on a National Championship team. He stuffs the run and can pressure the quarterback from up the middle. In a less-defensive heavy draft, Wilkins could've been a top 5 pick.
15. Washington Redskins: Daniel Jones, QB, Duke
Redskins get who they feel is their QB of the future in Daniel Jones from Duke. Jones is big, listed at 6'5. He can run with the ball, but doesn't have great downfield accuracy. Todd McShay calls him a future backup. Washington would really have to love him to pick him here, but if he does pan out, it would shock many people. Personally, I don't understand the hype surrounding Jones. I feel like he will be about the same as Paxton Lynch, hyped up and then turns into a career backup with lack of production. If I'm wrong, I'll own it, but I don't think I'll be wrong.
16. Carolina Panthers: Brian Burns, EDGE, Florida State
Burns is raw, he is far from a finished product, but his athletisism have teams falling in love with him. He can chase down the quarterback, but has issues sometimes finishing the job when he gets there. That's alot to do with scheme and technique, which Carolina can fix. Burns will prove to be a sleeper in the draft.
17. New York Giants: Clelin Ferrell, EDGE, Clemson
That's right, I don't believe the Giants will select a QB in the first round. GM Dave Gettleman has practically told us who he will pick. Last year Saquon, this year he has hinted that he loves the defensive players and getting guys who can rush. If you don't love a quarterback enough to use your first pick in the first round on him, you better not wait until 17. Skipping on a quarterback at 6, tells me that they won't choose one at 17 either. If they don't Ferrell has proven he can get to the quarterback and after losing Oliver Vernon this offseason, he will fit right into the Giants defensive scheme.
18: Minnesota Vikings: Jonah Williams, OT, Alabama
Williams is my favorite offensive lineman in this class. He has it all, He could play Tackle, Guard and Center. He is a flat out beast. The Vikings need offensive line help more than anything, and this is a good landing spot for Williams to protect Kirk Cousins.
19. Tennessee Titans: Byron Murphy, DB, Washington
In a defensive heavy draft, the first DB is off the board to the draft's hometown Tennessee Titans. Byron Murphy is a physical corner who plays big on tape. He is great in cover two and will crack any receiver going into the flat against him. Pairing him up across from Malcolm Butler will create a strong duo going forward.
20. Pittsburgh Steelers: DK Metcalf, WR, Ole Miss
Metcalf has the ideal size for an NFL wide out, and he put that and his athleticism on display at the NFL Combine where he tore it up. He had been the hot name at first in the wide out class, but had faded of late. Metcalf will be filling the void left by AB, but JuJu will be a much better tutor for DK than AB was for JuJu. Matchup problems all over the place.
21. Seattle Seahawks: AJ Brown, WR, Ole Miss
Back to back Ole Miss wideouts. This time AJ Brown, who I actually prefer to Metcalf. Brown has better ball skills than Metcalf and can play the same physical game. Seattle lands a big wideout for newly resigned Russell Wilson, and they can address defense later.
22. Baltimore Ravens: Andre Dillard, T, Washington State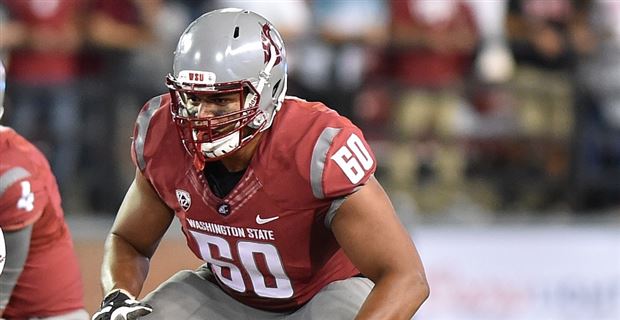 Probably the most raw of all offensive lineman in the first round but he has great size and lengthy arms. He gets caught standing up sometimes, but he can be a force in the run game and needs to improve against a pass rush. It seems the Ravens have found their QB, and now they find a tackle to protect him.
23. Houston Texans: Greedy Williams, CB, LSU
Greedy Williams is my favorite corner in this draft. He has it all. Speed, IQ, Length, Strength and so much more. Houston will always score, but can they defend? They take a step closer with this addition.
24. Oakland Raiders: Irv Smith Jr., TE, Alabama
After letting Jared Cook walk, Oakland finds itself with a hole at tight end, but no more. Irv Smith is elite in the middle of the field and my personal top tight end. Great value pick for the Raiders as they get a tight end staple.
25. Philadelphia Eagles: Jeffery Simmons, DT, Mississippi State
Simmons has been tied to the Eagles pick for some time now and he seems to be where they will go if he is still on the board. Simmons showed quick first step that helps him get into the backfield.
26. Indianapolis Colts: Rashan Gary, EDGE, Michigan
I actually have Gary falling a bit in this draft. He has all of the tools to be a solid NFL player, but the issue is lack of production at the college level. The sack numbers weren't there and to add onto it, new concerns about his shoulder arose this week, leaving Gary as my top prospect who can slide.
27. Oakland Raiders: Darnell Savage, DB, Maryland
The quickest riser in the draft. First to be a mid day two pick, then early day two, it would not surprise me to see Savage become a late first rounder and the team to do that seems to be Oakland. He flies around the field and can bring a new level to the Oakland defense.
28. Los Angeles Chargers: Chris Lindstrom, G, Boston College
Lindstrom is a lot of scouts top rated lineman, however, playing at a smaller school may hurt him just a bit. The Chargers need o-line help, and this is the best value they will get at 28, a great pick for the Chargers.
29. Seattle Seahawks: Dexter Lawrence, DT, Clemson
Another Clemson down lineman off the board. This pick was acquired from the Chiefs in exchange for Frank Clark. Lawrence adds beef to the interior of the Seattle defense.
30. Green Bay Packers: Deandre Baker, DB, Georgia
Packers use their first first round pick on a receiver and now they turn to defense and add a big corner from Georgia. Baker could end up being the best corner in this draft when it comes down to it.
31. Los Angeles Rams: Cody Ford, OL, Oklahoma
I prefer Ford to many of the first round offensive lineman in this class, however his concern is where he will play at the next level. I see him sticking at tackle, but it could scare some teams away. However, the Rams get a good one to protect Jared Goff.
32. New England Patriots: Will Grier, QB, West Virginia
The 5th quarterback to go is Will Grier in a surprise move by New England. It seems like the Patriots always get a quarterback who ends up rising through the ranks, even if Brady sticks around and Grier is waiting in the wings, he is still a trade chip like Jimmy G. I personally rank Grier as my 3rd best quarterback in the draft.
if you like my mock draft, follow me on twitter as i will be live tweeting draft night. @bjn317
Categories: NCAAF, NFL